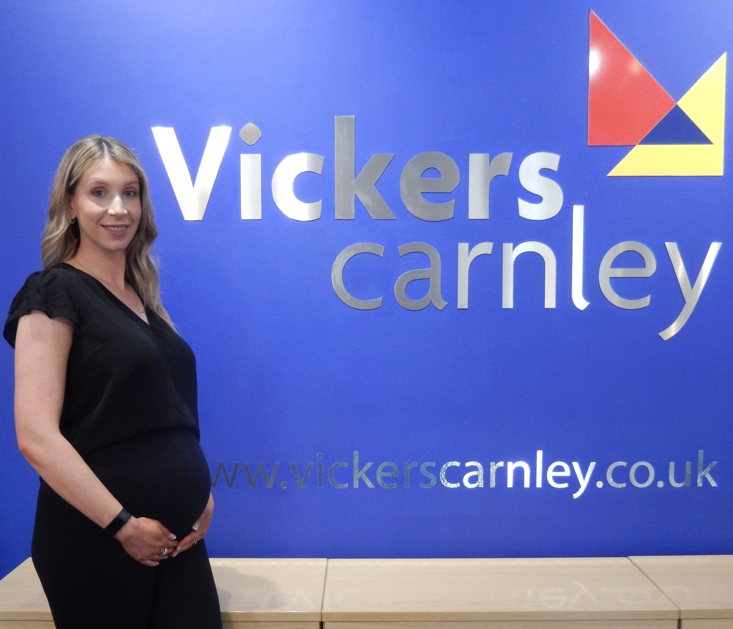 Having been part of the team for 4 years, we are delighted to announce that Isobel and her partner Jake are expecting their first child shortly and she will therefore be taking some well-deserved time off! Isobel has worked extremely hard over the past few months securing and completing many high profile transactions.
Isobel started her journey here at Vickers Carnley in December 2018. Coming from a residential property background, she brought a wide range of fresh knowledge along with her innovative thinking which has hugely enhanced the business.
As we prepare to wish Isobel good luck, she will be keeping in regular contact with us and will hopefully be calling in with her new bundle of joy.
I know along with ourselves, you will all wish her well as she will really be testing her negotiating skills over the next year. We all realise that time passes quickly and it will not be too long before Isobel is back in the office juggling her work and family life.
Formidible commercial property team offering unrivalled expertise across Wakefield and five towns area
We have an in-depth market knowledge second to none ensuring every client and property receive a tailor-made service handled with strong individual advice, strategic thinking and 'good old fashioned' client care.

Vickers Carnley Ltd is a member of Money Shield CMP, Scheme Ref:58523933, which is a client money protection scheme, and also a member of Property Ombudsman Scheme Ref: T04734, which is a redress scheme. Formidible commercial property team offering unrivalled expertise across Wakefield and five towns area
Find out more