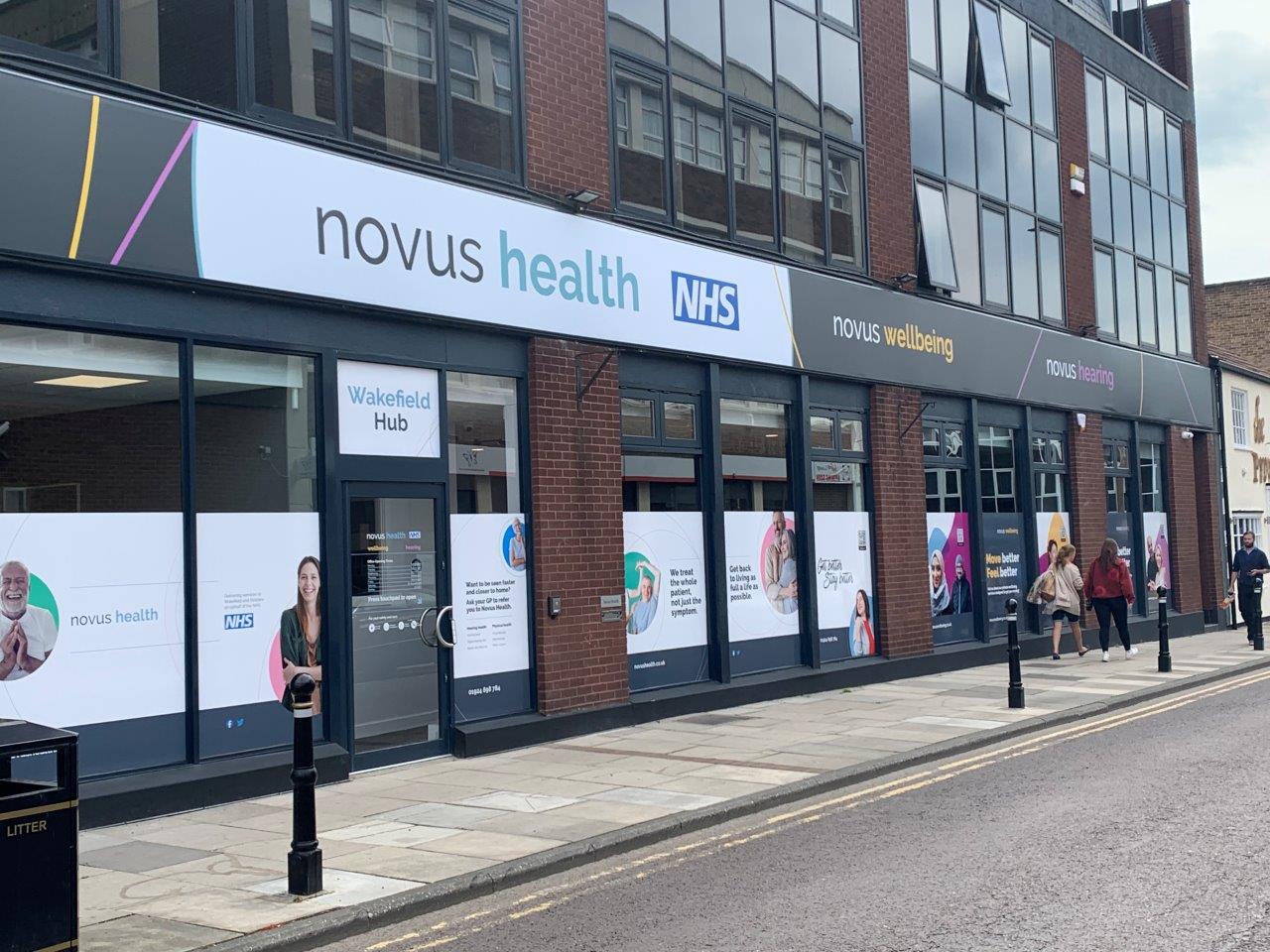 The former 'co-operative bank' premises, located at 8-10 Providence Street, Wakefield is to become a wellbeing and health centre specialising in adult hearing loss, physiotherapy, carpal tunnel surgery and dermatology, known as 'Novus Health.'
A big alteration has been made to the property, generating a space which is beneficial for medical purposes. In a great location, 8-10 Providence Street is in the centre of town with ample of car parks close by, as well as the bus and train station within a 5 minute walk. Being on the ground floor, the building is DDA compliant leaving no restrictions for any patients needing to gain easy access to the building.
Novus health was brought together by GP's and hospital specialists to bring great quality services to local areas. The passion to deliver a great standard of care to patients is clear to see with Novus health, always putting the patients and their needs first. In partnership with the NHS, the key principles are being patient and focused meaning the standards of service will be much more satisfactory to all in need of service.
With Novus Health centres spread across the 5-towns region, Vickers Carnley were proud to be involved in this successful transaction, acting on behalf of the landlord and welcome Novus Health to the city centre where we expect that they will thrive.
Formidible commercial property team offering unrivalled expertise across Wakefield and five towns area
We have an in-depth market knowledge second to none ensuring every client and property receive a tailor-made service handled with strong individual advice, strategic thinking and 'good old fashioned' client care.

Vickers Carnley Ltd is a member of Money Shield CMP, Scheme Ref:58523933, which is a client money protection scheme, and also a member of Property Ombudsman Scheme Ref: T04734, which is a redress scheme. Formidible commercial property team offering unrivalled expertise across Wakefield and five towns area
Find out more